This explains why there was a sudden influx of fan art of Park Bo Gum in sageuk on the interweb. This is due to not too long ago a news about KBS adapting a youth romance web novel called Moonlight Drawn By Clouds; his Korean fans must have dreamt about him doing this drama. And today the media confirmed Bo Gum has taken on the lead role. Oh~lala~. How can I not be happy that he is coming back on screen so much sooner than I had hoped? I like it; I really do, even if it is sageuk.
The web novel by writer Yoo Yi Soo tells the story of a young woman, a daughter of an usurper, Hong Ra On, who disguises as a man giving out love advice in 19th century Joseon. The heroine will later enter the palace as a eunuch, and will not only befriend the Crown Prince, but also a famous Joseon poet and scholar, Kim Sat Gat. I hope there will not be love triangle (sick of it), but their love story and conflicts they have to face. This reminded me of a Japanese manga I had read eons years ago, but if it is done well, it really can be an intriguing love story.
Park Bo Gum plays Crown Prince Hyomyeong, the first son of King Sunjo—based on the novel, he suffers from insomnia since young, and frowns a lot. The palace servants fear him because he is harsh and have high demands, except towards the heroine and his best friend. I am really liking the character setup; it is refreshing and different to Bo Gum's previous roles.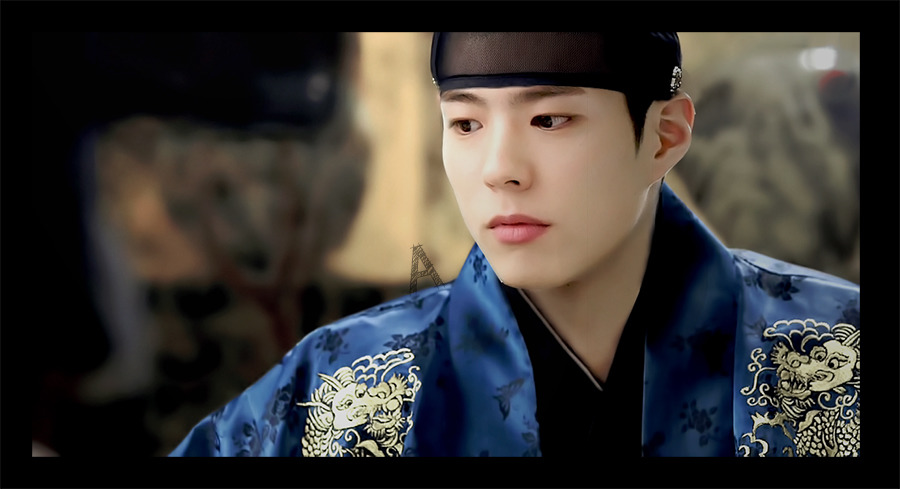 He is especially gentle and tolerant with Hong Ra On. No matter which way he sees her, he finds her cute even though in the beginning he does not know she is not a he. He finds it strange that he gets attracted to a eunuch, but if he doesn't see her, he will miss her and when he does, it makes him smiles. At first he avoids her and purposely conceal his identity, but later on decides to face it upfront. Hong Ra On doesn't know he is the crown prince too, and is always call him by nickname and to the point of thinking he likes men.
According to Wikipedia, Prince Hyomyeong died at age 21. Thank god this is fusion sageuk, so perhaps we don't have to worry about the facts. Other than this rather sad truth, Prince Hyumyeong is a very smart man, who has been admitted into Sungkyunkwan and became a Regent ruler.
There are also news that Descendants of the Sun's actress, Kim Ji Won, has been offered the female lead role, and is considering the offer positively. Hmm… I don't mind Kim Ji Won, and I think she will look beautiful in Joseon costumes. With Bo Gum, they will look beautiful side by side; however, I was thinking along the lines of young actresses such as Kim So Hyun or Kim Yoo Jung for Bo Gum, especially Bo Gum has been so open about wanting to work with Kim So Hyun. Kim Yoo Jung is my personal favourite because I find her very graceful and highly suitable for sageuk, but then her acting hasn't had much of a breakthrough as compared to So Hyun's. Thus, I would be thrilled if the heroine goes to So Hyun, and Bo Gum's wish is fulfilled at the same time.
That said, some illustrations of the novel found from on interweb come across as racy. In memory, neither Kim So Hyun nor Kim Yoo Jung have done any kissing scenes—reason being they are still underage, so perhaps casting an adult actress would probably be a better idea; after all what is a romance drama without any kiss scenes, right? As much as I will be jealous of whoever Bo Gum is going to smooch next, I still want to be properly entertained with a professional kissing scenes when the story calls for it. However, it is 100% certain that the live action drama will tone down the raciness to 0%. This is the time when I wish the novel is translated, and readily available for a read.
The adapted drama scripts will be written by screenwriter Kim Min Jung who wrote School 2015: Who Are You and Im Ye Jin; and directed by PD Kim Sung Yoon (Big and Discovery of Romance). Moonlight Drawn by Clouds is scheduled to air around August 1, 2016 on KBS.
Source: Web novel